ECIR 2023 will take place in the Radisson Blu Royal Hotel (Golden Ln, Dublin, D08 VRR7) in Dublin city centre. The Radisson Blu Royal Hotel is within walking distance of top city landmarks such as Trinity College, Dublin Castle, ChristChurch, St.Patricks Cathedral, The Guinness Storehouse and the famous Grafton Street shopping district and Temple Bar, the beating heart of Dublin's nightlife.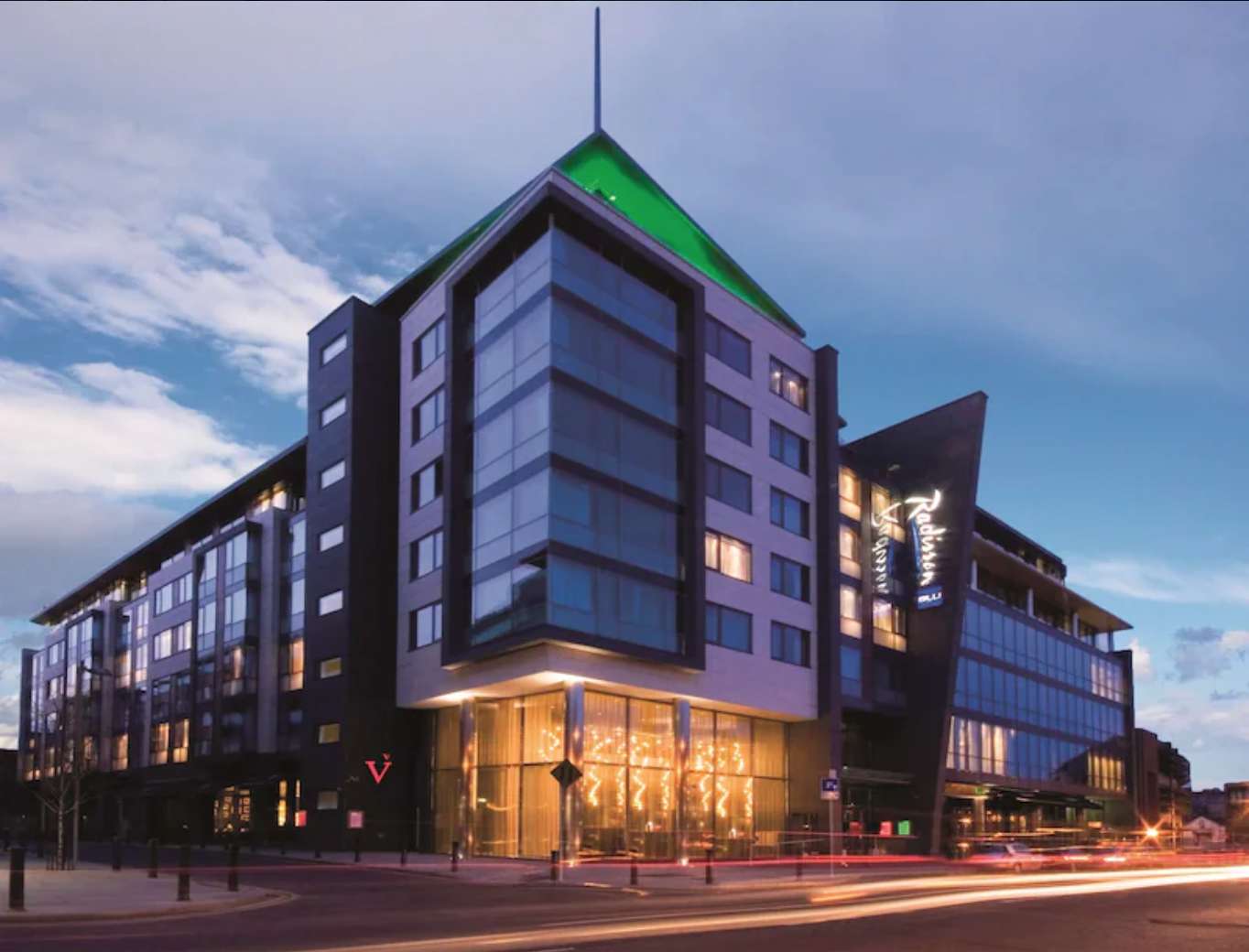 A wide variety of theatres, restaurants and night clubs are also just a few minutes walk away. The hotel has a large and private conference area, with excellent and well equipped facilities.
The welcome reception of ECIR'23 will take place at the Teeling Whiskey distillery, a short walk from the Radisson hotel. For interested attendees, the reception will include a guided tour of the distillery and offer visitors the chance to experience the complete whiskey-making process. There will, of course, be opportunities to sample Teeling Whiskey and reception food will be provided.
The ECIR'23 conference banquet will be held in the Banking Hall of the Westin Hotel, in Dublin City centre, which his about a ten minute walk through the centre of Dublin. The Banking Hall was established in 1813 by The Royal Irish Institution to promote arts in Ireland with regular exhibitions by the old masters. The building was demolished in 1863 and subsequently rebuilt in 1866 as the headquarters of the Provincial Bank, one of Ireland's three main banks at that time. After trading successfully as a bank for a century, one which witnessed an array of tumultuous change in Dublin and society, in 1966 the Banking Hall became a branch of the newly formed Allied Irish Bank. While it operated as a bustling bank branch, the original encaustic tiles formed the floor and the high ceilings with elaborate plasterwork and marble columns gave positive displays of its glory. The Westin Hotel, with the historic banking hall was re-opened in 2001. Please note that the Banking Hall has a maximum capacity of 180 guests. If our banquet numbers are above this, we will need to ask some attendees to enjoy the banquet in an adjoining room.